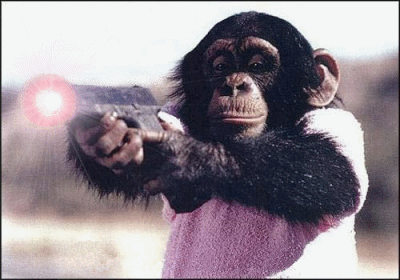 DADPL Detailed Info
The March bulletin will be posted after the SWTC shoot on March 22nd.
The 2017 -2018 DADPL season will begin in early December  2017.  Current plans have 5 scheduled shoots.  If you are aware of interested shooters please let them know, forward this information or refer them to this website.  Let's have another successful season.  This site will be the clearing house for information related to the DADPL Program.
The Links below will take you to the DADPL match info.  Results will be posted under DADPL Results menu:
2017-2018 DADPL
2017-18 Winter League Invite
NOTES:
1.  (11/21/2017)  DADPL Course of Fire is described in the Invite Document.
2.  (11/21/2017)  Clarification:  The Bonus Stage can only be used to offset 'penalties' accrued in stages 1 & 2.  It cannot be used to lower the shooters base time.
3.  (11/23/2017)  Change:  Stage 1 will have the targets at the 50' line and shooters will fire from the mats at the 29' line.  This does not change the distance only the location.  This is done to minimize potential damage to the backstops wood framework.
4.  (12/20/2017)  At the December shoot, the hostage targets were inadvertently left off during stage 2.  This was discovered after 4 shooters had fired.  In order to keep the stage equal for all shooters we elected to not use the hostage targets in stage 2 for the entire match.  The hostage targets will be used at the January and subsequent DADPL shoots.
5.  (1/12/2018)  The Program shown below will remain the same throughout the 5 shoots, only the actual dates for each shoot will change.
6.  Remaining Shoot dates are:  February 18th, March 11th and April 15th, 2018.
7.  The February shoot date has been changed from the 11th to the 18th, due to being too close to the PRSA Gun Show and a personal conflict.
9.  Because some shooters were not able to make the original scheduled shoot dates the match bulletins will be revised as shooters are able to do make up shoots.
10.  The revised bulletins have been posted for December, January & February shoots.
11.  March 25th, 2018 is the final scheduled Make Up date, 12:00 noon to 4:00pm.
12.
DADPL Program
2017-2018 DADPL Rules
DADPL Range Layout.pdf
2016-2017 DAPPL
DAPPL-6 Invite
DAPPL-6 Program
DAPPL-6 Team Roster
DAPPL-6 Match Rules
DAPPL-6 Course of Fire
DAPPL-6R Layout
DAPPL-5 Team Roster
DAPPL-5 Invite
DAPPL-5 Program
DAPPL-5 Course of Fire
DAPPL5 Squadding Sheet
DAPPL-5 Match Rules
DAPPL-5 Layout
DAPPL -4 Team Roster
DAPPL -4 Invite
DAPPL -4 Program
DAPPL -4 Course of Fire
DAPPL -4 Squadding Sheet
DAPPL -4 Match Rules
DAPPL -4 Layout
team-roster
dappl-3-invite
dappl-3-program
dappl-3-course-of-fire
dappl3-squadding-sheet
dappl-3-match-rules
dappl3-layout
team-roster
dappl-2-invite
dappl-2-program
dappl-2-course-of-fire
dappl2-squadding-sheet
dappl-2-match-rules
dappl2-layout
team-roster
dappl-1-invite
dappl-1-program
dappl-1-course-of-fire
dappl-1-match-rules
dappl-1-squadding-sheet

Print Friendly